OCEAN CN Consultancy Network
Projects
URBANISM:  MASTERPLANNING + URBAN DESIGN + INFRASTRUCTURE + LANDSCAPE
OCEAN CN aims to conceive and deliver unique architectural spaces, by innovating standard structural, tectonic and material systems with design method, linking digital generative design, production, manufacturing and assembly. OCEAN CN applies its range of experience in architecture, interior conversions and fit-outs, material development and furniture, towards the design of prototypical environments, which are both locally specific yet globally significant.
With extensive project experience on urban sites located across Asia, Europe, North America, and the Middle East, OCEAN CN's portfolio demonstrates a commitment to producing complex yet coherent urban spaces. In our urban work, we embrace urban change and to surrender to the complex dynamics of the city, while paradoxically, cultural, social, environmental and economic resilience. In addition, we aim for creating greater spatial differentiation between and within any given city, confronting the legacy of standardized, repetitive modes of production, in favour of a more distinctive and locally informed urbanism.
---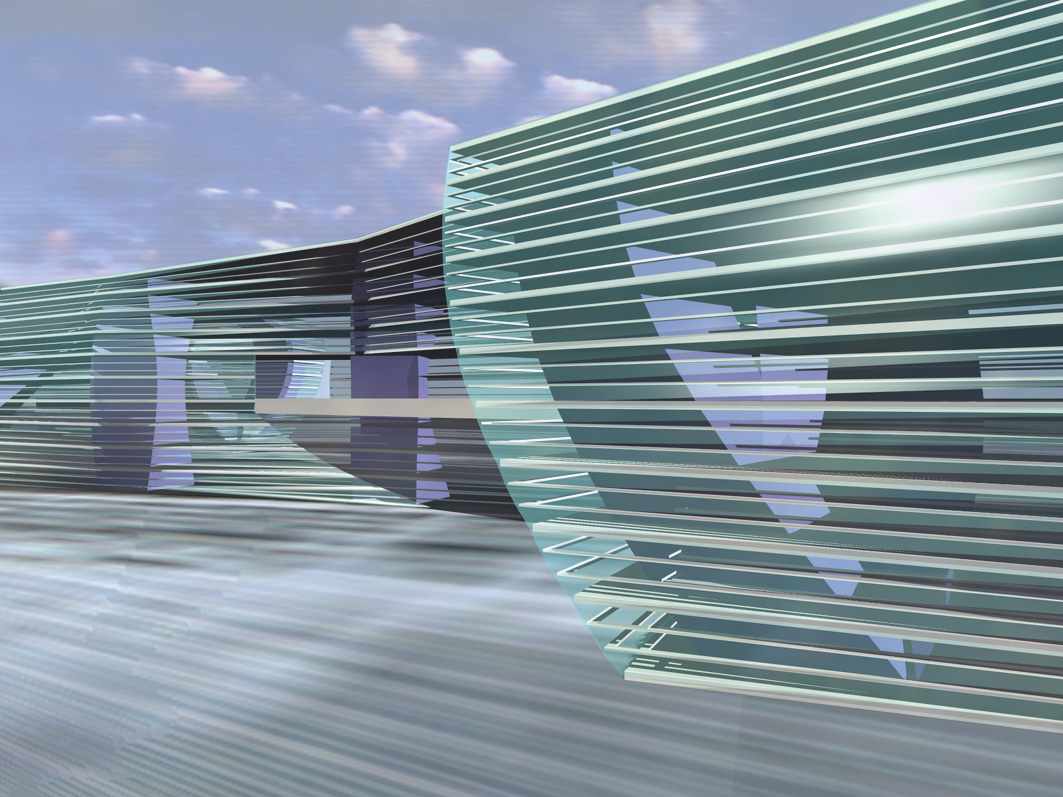 Situated on partly disused SNCF railway land, Jeumont is positioned to become a commercial, cultural and infrastructural hub of the region. A multi-modal transportation network allocates a new TGV link along with three mixed-use air-rights transfer buildings that mediate the motorway connection as a pliant mass that bridges the railway lines. A variety of 2 floor maisonettes, single level studios, one, two and three bed apartments are distributed, ranging between 30m2 and 100m2. A construction system of sectionally extruded 12m wide slabs has intermittent shear helical cores at each inflection in the geometry, organising vertical circulation, structure and mechanical services. The intersections of the variable edges of the floor slabs with two external skin systems produce a variety of vertical interior landscapes, mezzanines, double-height spaces and, exterior terraces. A three-dimensional twenty year phasing strategy aims for the initial scheme to adapt to future contingencies.