OCEAN CN Consultancy Network
Projects
ARCHITECTURE + INTERIORS
OCEAN CN aims to conceive and deliver unique architectural spaces, by innovating standard structural, tectonic and material systems with design method, linking digital generative design, production, manufacturing and assembly. OCEAN CN applies its range of experience in architecture, interior conversions and fit-outs, material development and furniture, towards the design of prototypical environments, which are both locally specific yet globally significant.
---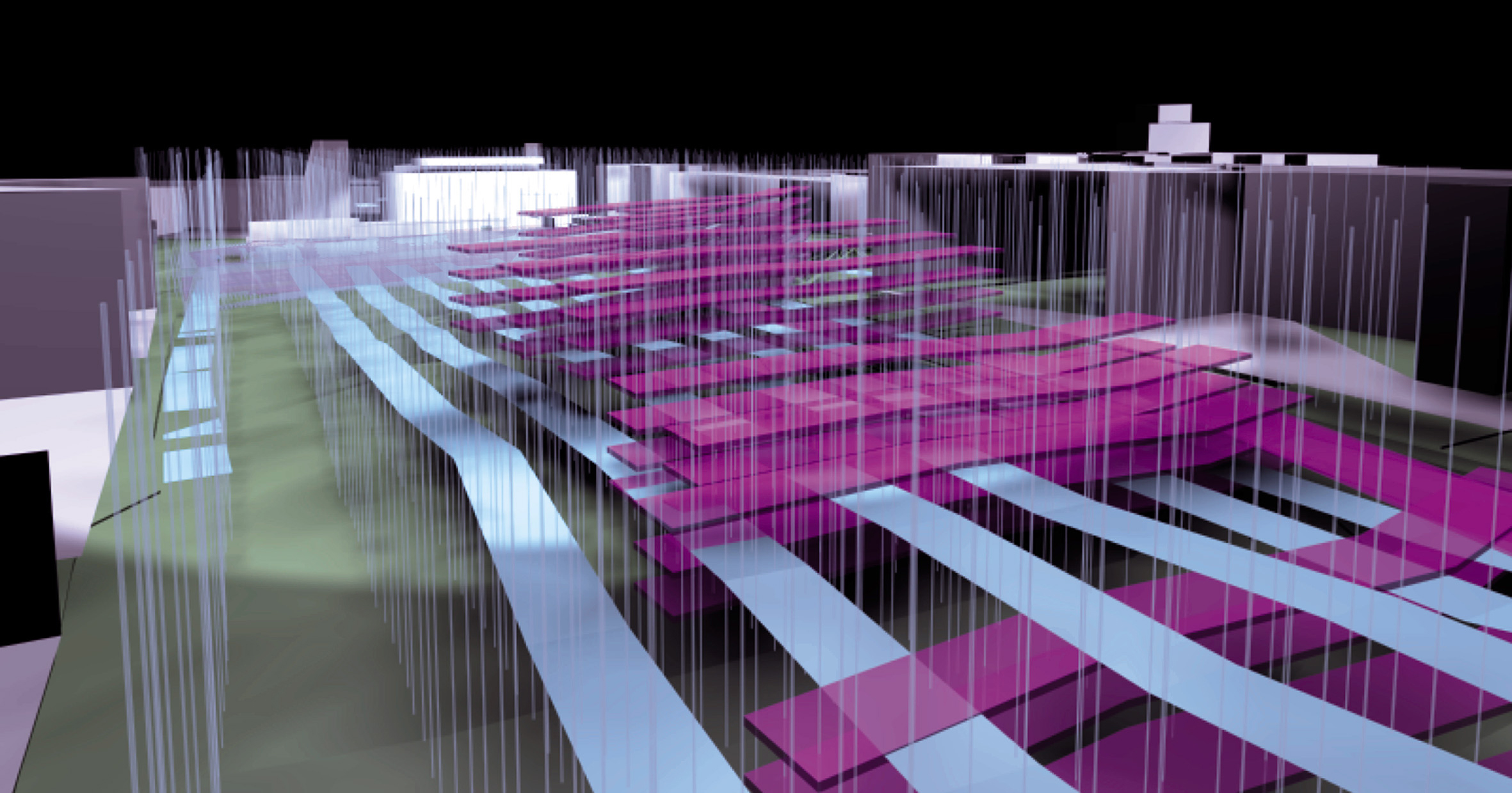 The proposed Media Square is located adjacent to the Finnish Parliament and the new KIASMA museum. A new multiple-use complex and a new National Transportation Terminus are strategised within a 400m x 175m topographical network of tectonic, programmatic and, sensorial systems. The physical structure of the media square is a long span laminated polycarbonate beam structure sheathing a seamless permafrost surface of the 12 month skating rink with mediated programmed surface visuals. A sub-surface 12 month summer courtyard system is linked to KIASMA, Central Station, the metro system, shopping and service facilities and, Helsinki's pedestrian network. The square integrates into the linear park system of Helsinki via a sectional urbanism that blends a multitude of urban activities within an artificial landscape of elevated stranded surfaces. The effects of the urban square demarcate a transition from classical open space towards a deep gradation of porous urban interiors and exteriors.
This project installs a diagram of the association of 5 embassy buildings on a single compound in Berlin, simultaneously providing insularity of each embassy, as well as a permeability of the embassies pertaining to the Scandinavian region. This strategy is derived from a Scandinavian law pertaining to rights on land, called, "All Man's Rights", which states that all land is publicly accessible in terms of rights of way over private land.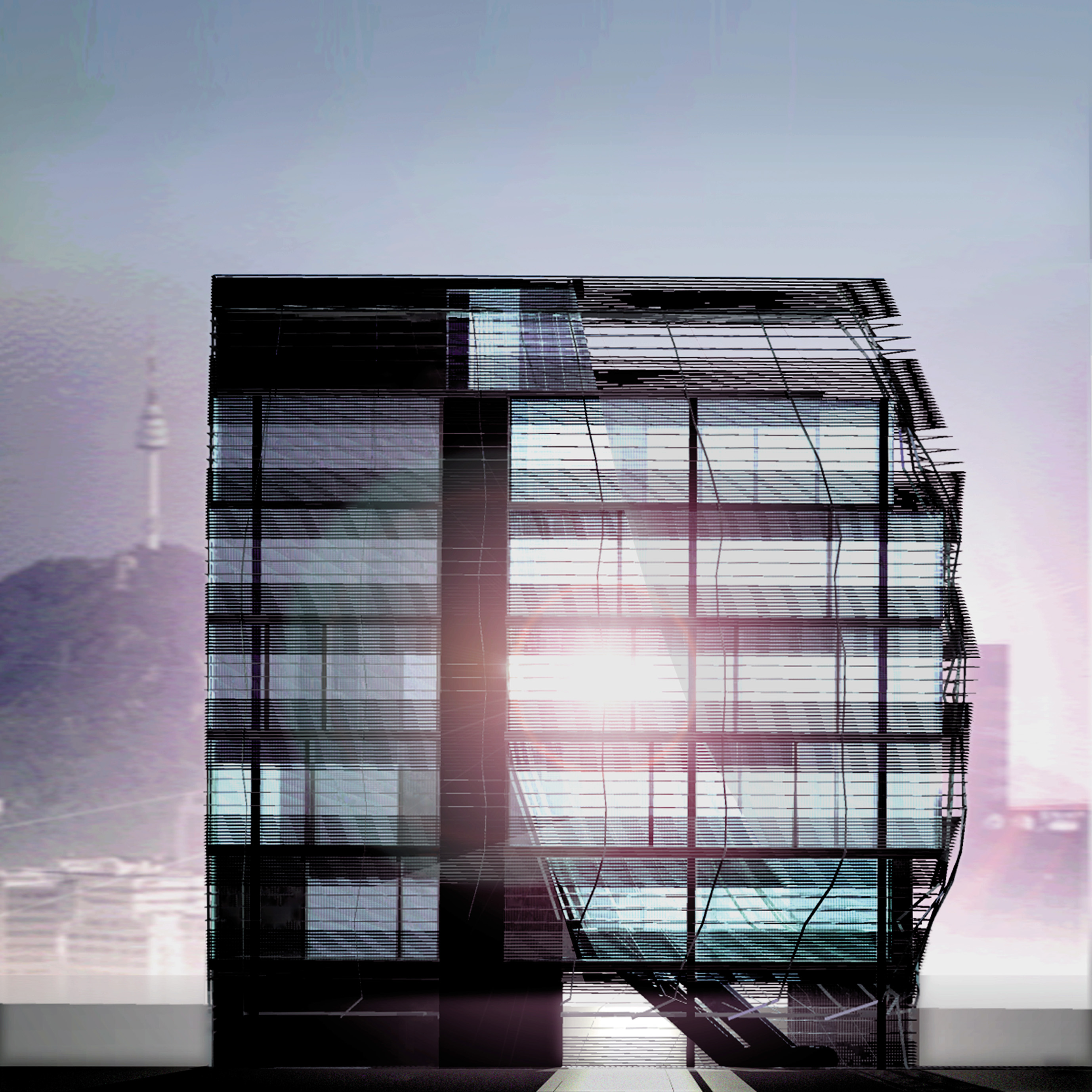 A 2000 m2 medical building for Gynaecology, Obstetrics, and Fertility. A double-skinned building envelope is weathersealed by an orthogonal curtain wall and slab system. A second skin comprises two systems of mechanically adjustable louvers, one tightly spaced for maximum visual buffering and, one looser for baffling direct sunlight, causing gradients of privacy and lighting conditions. The louvered surfaces of the exterior fold up, into and through the seven floors, as a continuous interior urban spatial sequence. The ground surface incorporates a public garden, along with 60 cars parking spaces in a mechanical parking tower and a horizontal parking level within the interior of the building.